Remote Condition Monitoring
The future of proactive care!
It. Simply. Works.
Genesis VitaLink represents a cutting-edge suite of comprehensive turn-key remote monitoring services meticulously curated by Genesis Physicians Group. Our unwavering commitment is to empower member practices in achieving unparalleled medical outcomes, setting a benchmark for excellence within the industry.
Elevate Patient Health Outcomes
Improve Practice Efficiencies
Explore New Revenue Streams
Remote Patient Monitoring
Remote Therapeutic Monitoring
Principal Care Management
Behavioral Health Integration
Cellular Enabled & Easy to Use Devices
Empower Patients to Partner in Their Health Journey
Device Strategy
Ease of setup and use for: seniors, rural and under-served.
SIM Card
All devices come with integrated "always on" SIM card and DO NOT require external internet.
Wide Range of Devices
Blood pressure monitors, glucose monitors, Weight scales, Pulse Oximeters, activity trackers, CGMs, Infrared Thermometers, Peak Flow Meters & Smart Pill Boxes.
Continuous Glucose Monitoring (CGM)
CGM devices such as "FreeStyle Libre" or "Dexcom" are available for eligible patients.
Home Gateway with Plug-and-Play Setup
Data aggregator for multiple devices monitoring multiple chronic conditions.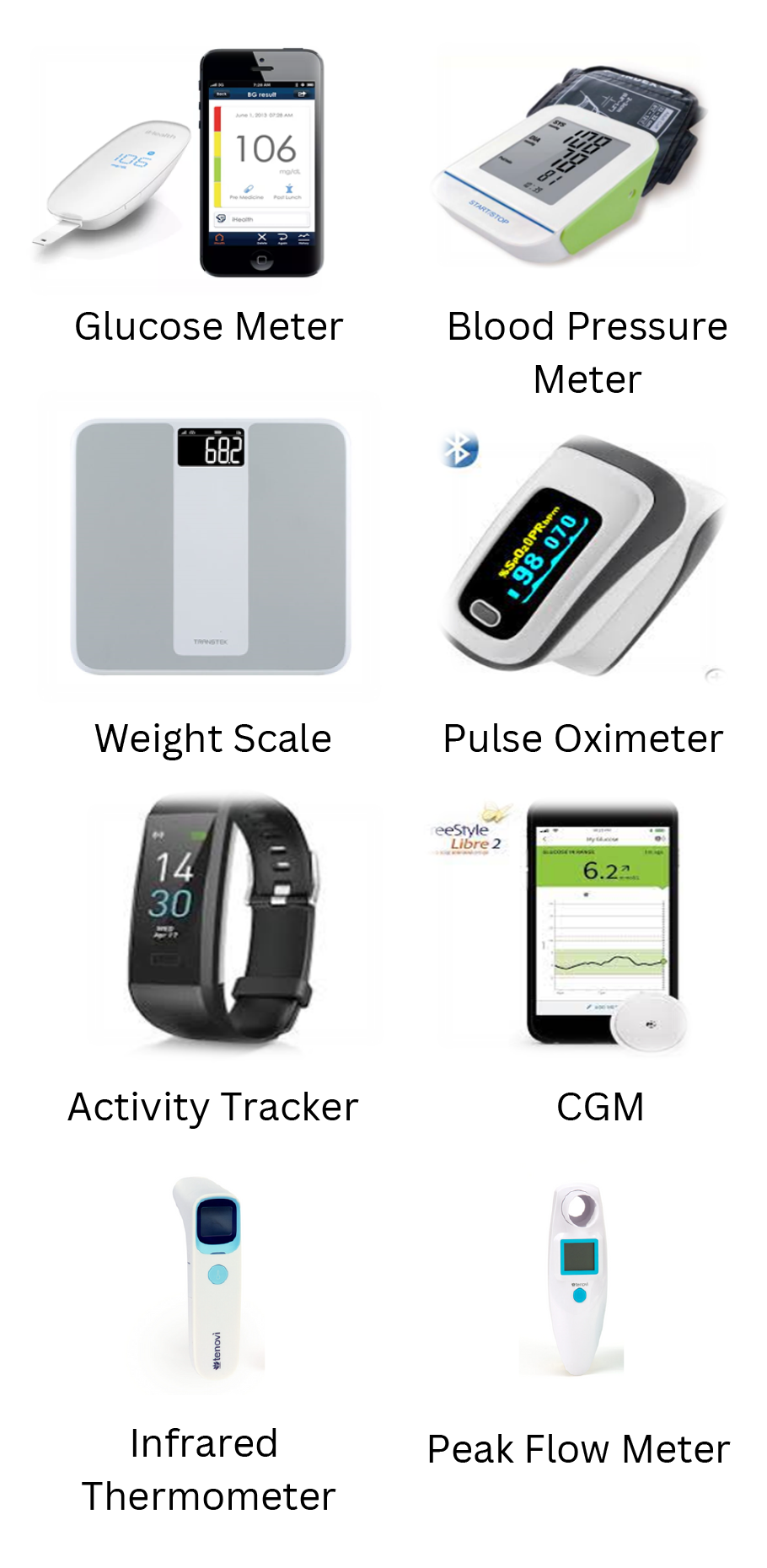 Streamlined Patient-Friendly Remote Monitoring and Chronic Care Management
Transforming Care Delivery and Improving Patient Outcomes Through Innovation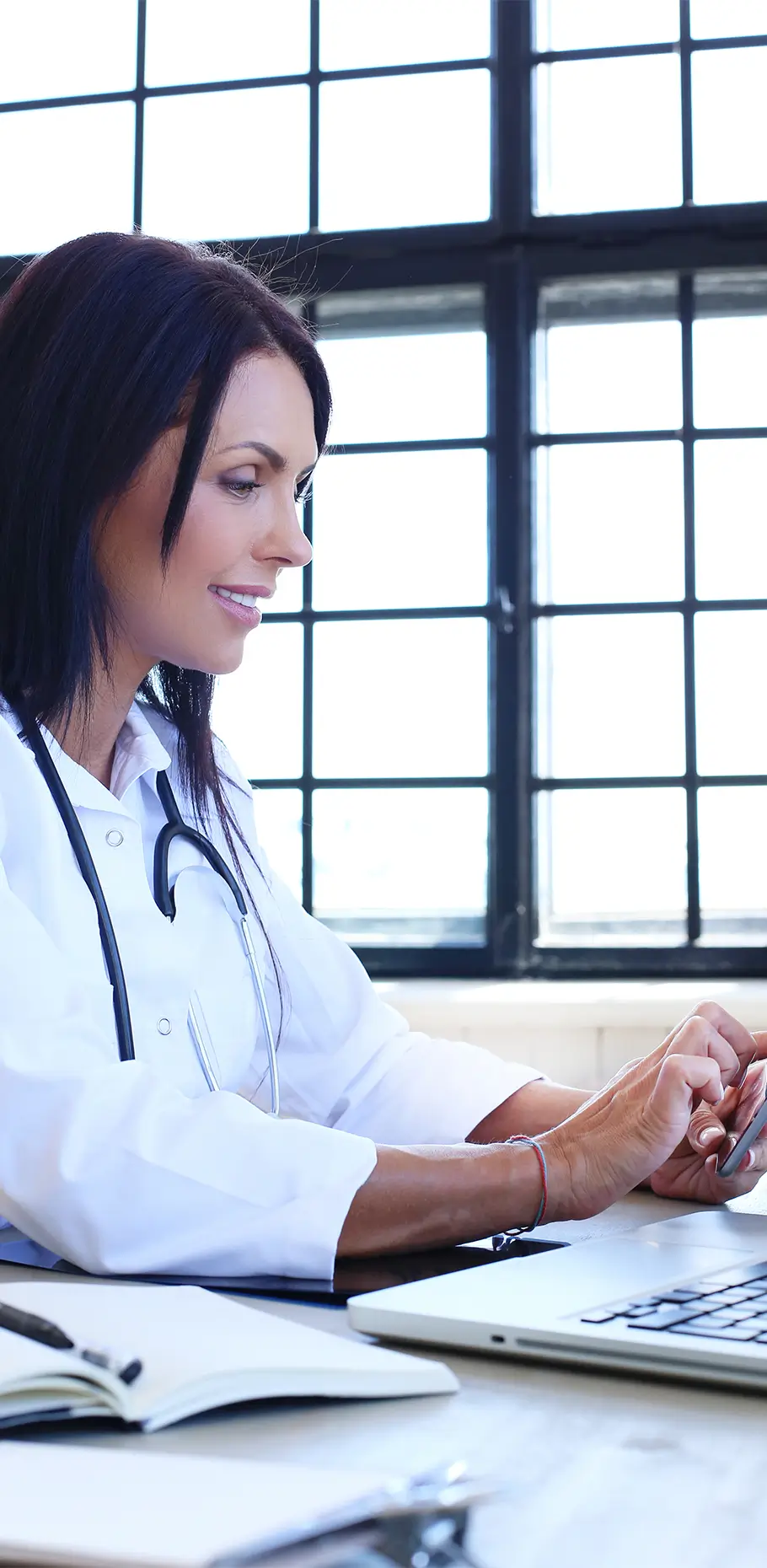 Automatic Data Capture
No need for patients to manually input vital sign data.
Seamless Data Transmission
Vital signs are easily and automatically sent to secure platform in real-time with access for patients' physicians.
Alerts and Notifications for Effective Escalation Management
Visibility into out-of-range readings or missed prescriptions.
Dedicated team is on standby to manage and respond to these alerts promptly.
Simplicity in Setup
Our user-friendly Cellular Gateway eliminates setup complexities.
Patient-Centered Approach
Empowering both patients and their physicians through user-friendly tools, enabling a shift toward a preventive and proactive care approach, ultimately aiming for a healthier population.
Revolutionizing Your Practice
Our innovative approach to healthcare technology is a value add; transforming patient care and providing peace of mind while bringing state of the art resources to your practice.
More frequent observation of patient data allows for quick response to changes.
Examples of potential benefits include:
Systolic Blood Pressure reduction
Diastolic Blood Pressure reduction
Reduced risk of progression to ESRD and hemodialysis
A Dedicated Care Team Specializes in:
Chronic Care Management
Remote Monitoring
Behavioral Health Integration

Closely monitoring changes in patients health status allows physicians to proactively manage care by increasing office visits when necessary, potentially avoiding hospitalization.
Physician portal, patient portal and direct EMR data feed
Dedicated care team involved in escalation processes
Monitors patient data, intervenes, and communicates with doctors
Facilitates appointment scheduling
Plug-and-Play: A simple cellular gateway requires no complex setup and no WIFI required
Devices are sim card enabled and will work internationally
No manual data entry by patients
Automatic data capture and transmission to secure platform in real-time.
Contact Form (Remote Services)